Supreme Mystery Boxes are part of the AOE Storyline. They are found in the Super AOE Zone. This zone can be accessed after collecting 50.000 AOE Tokens from the standard AOE Zone. Teleporting to the Super AOE Zone will consume the AOE Tokens. See also: Killcount Requirements.
Super AOE Tokens can be spent to teleport to the Pyramid Head Boss.
One strategy is to position yourself in the middle of the room, so that you can attack each of the 4 marked boxes. Attack them one by one, taking a few seconds in between each. This should clear most of the room. Weapon used in this example is Portal Gun.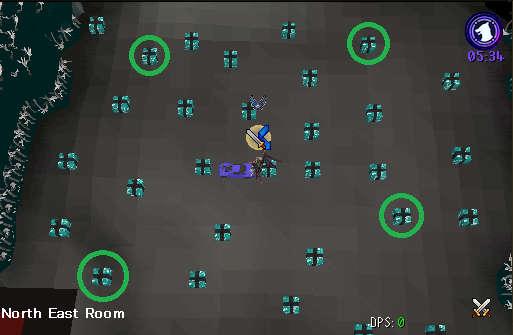 Community content is available under
CC-BY-SA
unless otherwise noted.